Happy clients are our top priority. We work hard so you are not just content with our work, but satisfied enough to recommend us to friends and associates.
Here is what some of our clients have to say:
Jacqueline Hinds
I have known Dianne Greyson for a couple of years and recently had the pleasure of supporting her when she organised the RISE Conference.  Dianne has   followed on with her high level of support and motivation, enabling others to rise in confidence through the sharing of experiences. Her passion to give advice and support  to individuals and organisations lead to her offering action focused workshops through the RISE Academy yet another one of her dynamic achievements.  Her passion and skills around motivating and developing others to reach their full potential is admirable.
Dianne is a highly experienced Senior HR Consultant and accredited Mediator and, has a range of knowledge, skills and expertise within her specialisms that place her at the forefront in championing for change within the Equality and Diversity arena.  Being a highly credible specialist in her field of work has enabled her to volunteer with a variety of charitable trusts and causes; supporting and giving back to others as a Non Executive Director and Mentor.
I look forward to working with Dianne on her up-and-coming initiatives and, would highly recommend her services to any organisation looking for someone with her business acumen and calibre of knowledge, skills and expertise and specialisms, they won't be disappointed.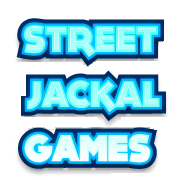 Jake Langwith
I have had the pleasure of dealing with Dianne at Thomas Cook and can say that without a doubt she is one of the best HR managers I have ever done business with. Dianne is highly efficient, on the ball and is someone who actually gets things done. I recommend Dianne extremely highly and she would be an incredible asset to any firm who takes her on. I look forward to staying in touch with her.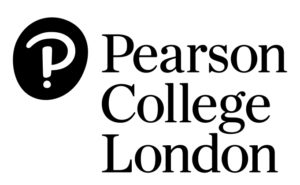 Clive Nyawo
I had the pleasure working with Dianne at the RISE Conference which was truly an inspiring and empowering event. As an organiser for the event, Dianne demonstrated her outstanding leadership skills by clearly communicating the set tasks for the day and providing support to me and the rest of the team.
Dianne's honesty enabled me to easily build trust with her and I highly value how she treats everyone in a respectful manner. Her shared vision and actions were reflected by the success of the event.
I look forward to working with Dianne more in the future!
Jody Francis
Dianne has completed a temporary contract for one of my clients and has received excellent feedback. She has proved herself to be reliable, hard working and has delivered results. I would have no reservations in recommending Dianne for another assignment.
Will Nicholson
I have had the absolute pleasure of working with Dianne over the last year. During this time we have been extremely successful in making a high volume of quality placements. This has been achieved due to Dianne's commitment and complete transparency when supplying requirements. Dianne has been superb when dealing with complex negotiations and we have built an excellent working relationship together based on a good, solid understanding. I have absolutely no hesitation in recommending Dianne to anyone, she would be an asset to any organisation and I wish her every success for the future. I very much hope we get the opportunity of working together again.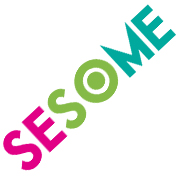 Adrian Land
It was a refreshing change to work with a Business Partner who understands search. Who was reactive and more importantly very proactive. I hope that we get to work together again in the future.
Joe Steele
Dianne has shown great commitment, focus and energy throughout her recruitment efforts and has delivered strong talent to many parts of the organization.
Graham Cook
I really enjoyed working with Dianne whilst I was consulting at thomascook.com and we were busy hiring product, design and content teams. Her proactivity, attention to detail, professional advice and speed and quality of responses to the business needs were of the highest order every time. As a "customer" of her "recruitment services" I always felt I was going to get a great service and would always be looked after – I was never let down.

Joyce Sackey
Dianne is very knowledgeable and professional in her approach. She has provided impartial and highly valuable advice and was a real pleasure to work with and I would highly recommend her for any future assignment.
Key Accounts Manager Everywoman Ltd
Kannan Ganga
Dianne is helpful and always willing to get involved in challenging situations. A valuable team member to have.
Group HR Director ESI Media