Synergised Solutions provides aligned and meaningful business solutions, empowering and motivating your workforce towards organisational success.
We are a team of HR and D&I specialists with over 25 years combined experience working with multinationals, top tier consultancies, developing and progressive government and public sector agencies. Throughout our careers, we have worked across the UK, Europe, USA, Caribbean, UAE and Australia delivering consultancy interventions and keynote presentations in the UK, Netherlands, Italy, Paris and USA
We are a values based organisation with integrity and passion as our foundation stone in delivering solution-focused results. Using our knowledge and experience in emotional intelligence, authentic leadership and mindfulness; we create a holistic approach in our Diversity and Inclusion programme, which allows organisations to create an equitable platform that promotes honest and open dialogue during the implementation of culturally sensitive change initiatives.
Our underlying ethos is that organisatons should aim for synergy within their workforce infrastructure, ensuring progression and organisational growth. We believe that innovation within organisations will come from their ability to maximise potential and growth throughout their workforce.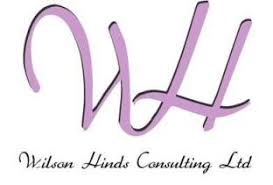 In today's ever-changing working environments, there is a strong need for people to adapt to these developments. However, it's also increasingly important to maintain effectiveness and productivity within the workplace while realising your full potential.
Here at Wilson Hinds Consulting, we offer unparalleled consultancy services that provide you with the clear, practical, and realistic skills and steps necessary to embrace these changes. Our friendly, committed consultants are on hand to help you positively see what you can do to build your knowledge and skills for your success, whether this is in your work or personal life.
Backed by more than 30 years of experience, you can rely on our specialist team to help you enrich your lifestyle. Providing a variety of coaching and developmental courses underpinned with key principles of emotional and cultural intelligence; we aim to make a difference in your abilities and competences at work and at home.